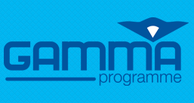 Five industry and university collaborations have been selected to receive funding through the first round of calls via the Growing Autonomous Mission Management Applications (GAMMA) Programme and are launching in Autumn 2013.
Suave Enterprises UAV Enterprises Ltd (trading as Suave Aerial Photographers),
Blue Bear Systems Research,
Create Technologies Ltd (Createc) and
GARG Anaesthetic Services (GAS) Ltd,
were successful in their applications and will develop autonomous systems technology jointly with North West universities.
The GAMMA Programme, funded through the Government's Regional Growth Fund, is led by the North West Aerospace Alliance in partnership with BAE Systems, National Nuclear Laboratory and the Universities of Manchester, Lancaster, Salford, Central Lancashire and Liverpool, which incorporates the Virtual Engineering Centre.
The aim of the GAMMA Programme is to open up opportunities for SMEs to market their technologies in a new and emerging sector that is otherwise very difficult to access.